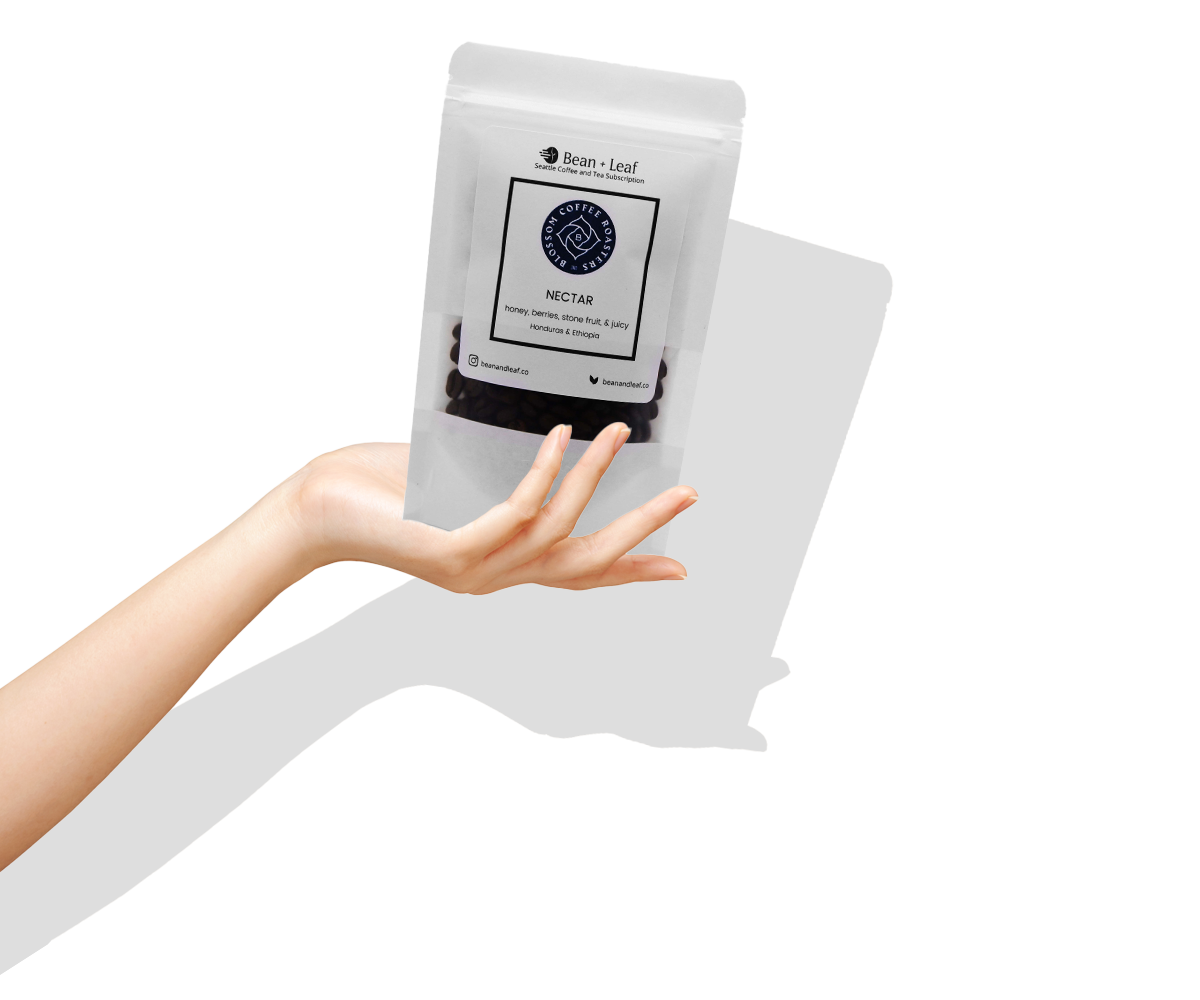 Each box is hand-crafted from
Seattle's best roasters and customized
by our team to suit your preferences.


Take the quiz to find your coffee & tea profile match. With your matched profile, you will receive something new each month when you subscribe! Expand to read about each of the profile types.


A profile built for our coffee enthusiast. Bold contains dark and chocolatey goodness.
Roasters that enhance the true flavor of the coffee bean. This profile includes anything from citrus, and betty tasting notes to honey and sugars.
Perfect for those who are not the biggest coffee drinkers. Smooth profile highlights nutty, rich coffees. It is a perfect "intro to coffee" profile

Perfect for those who are sensitive to caffein but love to experience tea and drinks. Herbal can be anything from flowers, leaves, roots to fruits.
If you love a Starbucks refresher, this is the profile for you. A strong fruit scent paired with a variety of tea makes for the perfect match.
A profile built for our adventurers who love Chai, creamy tea, and a strong unique flavor.
For those who loves their tea to be strongly scented. From floral to fruity, it adds a bit of sweetness to your tea experience.
For tea enthusiasts who loves a strong tea flavor. Rich contains tea leaves that are great for pairing with milk and sugar without overriding the tea flavor.
Sustainable packaging, sustainable shipment
Our packages are 100% recyclable as a white, Kraft, FDA-approved coffee and tea packaging. Stay tuned as we search for local Biodegradable packaging and label!


We offer free delivery via Sendle all the time, a is 100% carbon neutral delivery, contributing back to the environment with every delivery.
learn more about our carbon neutral shipment
Get to know more about your coffee and tea through our score card. Take a picture and send it through instagram so we can get you closer to that perfect blend!